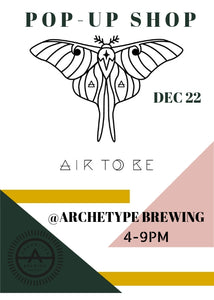 Join us for an evening of craft brews and ice dyed threads. December 22nd at Archetype Brewing Co. 4-9pm. New styles will be available including the 100% silk slip, rayon duster, and the hi-low duster top!!
---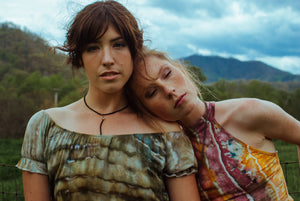 Unique Ice Dyed pieces included in the shoot helped the shoot come alive. We included a chic kimono robe which can be worn as your favorite duster with any solid black basic. Made from 100% Rayon this boho chic hand dyed fabric gets softer as you wash it! 
One of the photos below has been featured in Vogue Italia! Special thanks to the photographer Jaze Uries, who helped our vision come true!
---
• asheville • ashevillenc • fashion show

Join us for the very first Air To Be Charity Fashion Show! From up-cycled garments to hand crafted apparel, Air To Be has metamorphosed and is now ready to share it with the community. We join Hi-Wire Big Top in support of First Step Farms with the incredibly talented DJ Ladypennyface. Come celebrate and support localartists, performers, brewers, businesses, and charities with Air To Be!  IG: @air_to_be @ladypennyface @hiwirebrewing
---
• model • photography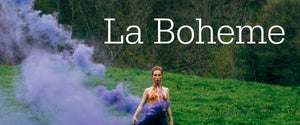 The guidelines of living like a true Bohemian... Love. Beauty. Truth. Freedom. A life filled with adventure and spontaneity. An unconventional life. An honest life, a loving life, a beautiful life and a life that is your own. A special thanks to Jaze Uries I Photographer, Sophie Thompson I Model, and Martine Jacobs I Model   
---
• blog • boho • boho chic • fannypack • festival • festival wear • handmade • metallic • north carolina • purse • tie dye

Festival season is just around the corner and Air To Be wants you to be prepared! With the Festival Fannypack, you can carry all of the festival essentials in style. Choose from either silver or metallic! To help prepare you, we have made a little checklist of important things not to forget! Things not to forget when you leave the campsite... Of course, your Air To Be Festival Fannypack! Your ID! Cash/Card Festival ticket! Festival map Sunglasses Your handy dandy cell phone Things not pictured, Refillable water bottle Ear plugs Wet wipes Portable cell phone charger Shaking that fanny!