• air to be • basics • black • boho • boho chic • festival • festival wear • handmade • ice dye • kimono • north carolina • tie dye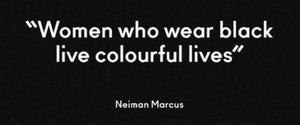 Black is chic, black is daring, black is sexy, black is bold.   You will never go wrong when you wear the most versatile color in the world! Air To Be wants you to rock a black bralette and shake it in some basic black bell bottoms. That's right, Air To Be now has black basics! Never be basic. Always wear black.  Shop Basics now on Air To Be!
---
It's almost Valentine's Day and you know what that means!  Need a last minute gift for your special someone? Make sure to shop Air To Be this year.  What's even better than receiving a hand dyed creation? Oh yes, free shipping with the discount code "lovebug".  Shop now while items are still in stock!
---
Here, at Air To Be, we love our boho babes. This blog will feature all that is lively and free. Our boho spirits will shine through this blog and through it, you will find the message of Air To Be. As Asheville natives, natural beauty and individuality is essential. We hope that you find diversity and creativity in these one of a kind pieces and these one of kind blog posts.